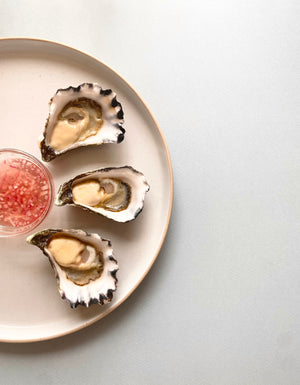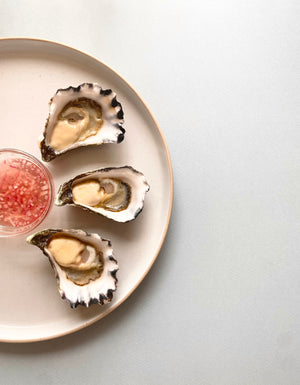 Love seafood; love Dawson's
Newcastle & Lake Macquarie's iconic
oyster & fresh seafood supplier
The freshest, expertly-prepared oysters for restaurants and pubs.
WHOLESALE
We've teamed up with renowned oyster farming families in Port Stephens, to bring you what we think are the best Sydney Rock and Pacific Oysters in NSW.
Our team of oyster openers, or 'shuckers,' boast years of experience in the industry, ensuring you are receiving the best quality again and again.
Offering a variety of opened and unopened oysters, we deliver to Newcastle venues seven days a week.
Delicious, nutritious, great value seafood right on your doorstep.
RETAIL
When you love oysters and fresh seafood like we do, don't settle for less than the best.
In our humble little retail space in Warners Bay, you'll find a range of seasonal seafood, fresh fish, Australian prawns and the best oysters around.
We also stock a range of condiments and gifts, plus homemade stocks and sauces to inspire even the most amateur chefs.
Looking for something that we don't currently stock? We are always happy to source it for you.
Did you know?
We open or "shuck" all of our oysters on site with our processing facility located at the back of our shop. This ensures the oysters we sell are fresh daily and as delicious as can be.
We supply some of Newcastle and Lake Macquarie's best restaurants, pubs and clubs. For the very best oysters in town, trust Dawson's.
★★★★★

Fresh local seafood. Friendly staff. No doubt to recommend to anyone who wants fresh local oysters.

Susana
★★★★★

"Delicious and fresh pacific oysters! Reasonably priced! Honestly, one of the favourite places to get them."

Jess
★★★★★

Absolutely sensational service and the highest quality. Couldn't be happier with everything! Thank you. See you again soon.

Dee
★★★★★

Today's lunch of delicious prawns & oysters made the lockdown bearable.. Thank you!! Freshest oysters I've ever eaten! Amazing 

Jaz
★★★★★

Thank you for the fresh oysters they looked beautiful and tasted amazing cheers

B. Corlis
★★★★★

Our Dawson's prawns and oysters over Christmas were first class. Lucky to have more of your oysters yesterday - they were excellent. Best fresh seafood in Lake Macquarie.

Bradley
★★★★★

Amazing seafood. Purchased Christmas oysters and prawns from Dawson this year. I had very happy guests!! I will be back ! Thank you

Melissa
★★★★★

The customer service was amazing and I felt really comfortable and welcomed,
Oyster was top grade.

Binh